Mee Ling Wong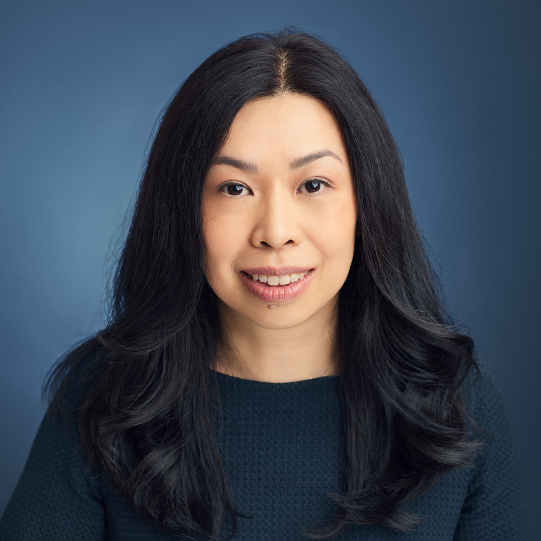 With over eighteen years of experience, Mee Ling works with diverse clients—from multi-national companies to local start-ups and individual inventors—in developing effective patent filing and prosecution strategies. She works closely with innovators in the pharmaceutical, biotech, consumer product and oil and gas industries, providing flexible, timely and cost-effective legal counsel, with a focus on drafting and prosecuting patent applications. Mee Ling regularly obtains patent protection for her clients in Canada and internationally, including the United States, Europe and Asia, through her extensive network of foreign patent counsel. She also provides guidance with respect to patent enforcement issues including the preparation of validity, infringement and freedom-to-operate opinions.
Representative work
Managing Canadian patent filings and prosecution for Fortune 500 companies in the consumer products, pharmaceutical and biotech industries
Expanding patent portfolio for successful local biotech company, which provides laboratory products throughout Canada, the United States, Europe, Japan and Australia
Fast-tracking the acquisition of Canadian patents for a clinical-stage biotech company, who was subsequently acquired by a global pharmaceutical company
Activities
Mee Ling is a member of the Intellectual Property Institute of Canada's (IPIC) Continuing Professional Development and Industrial Designs committees. Previously, she served on the Editorial Board of the Canadian Intellectual Property Review and on the Canadian Patent Agent Examining Board. Outside of work, Mee Ling enjoys cooking and baking, and understanding the science behind it.
Professional qualifications & education
Barrister and Solicitor, Ontario
Registered Patent Agent, Canada and USA
Registered Trademark Agent, Canada
J.D., University of Toronto
M.Sc. (Pharmacology), University of Toronto
B.Sc. (Biochemistry), McMaster University
Selected publications
"Validity Issues and Patent Drafting Best Practices Post-Seedlings", Intellectual Property Institute of Canada, October 2022 (moderator)
"Best Practices before the Patent Appeal Board", Intellectual Property Institute of Canada, July 2021 (moderator)
"State of the Union in Pharmaceutical Law", Intellectual Property Institute of Canada, August 2018 (co-presenter)
"High cost of a lost fight", The Lawyers Weekly, March 2017 (co-author)
"Patent 'file wrapper' ban showing its age", The Lawyers Weekly, January 2017 (co-author)
"Biotechnology and IP", EPICentre Legal Workshop Series, November 2016
"Protecting that bright idea: What to do when an inventor is excluded from the patent process", The Lawyers Weekly, March 2015 (co-author)
Canadian Chapter, The International Comparative Legal Guide to: Patents 2014 (4th Edition), Global Legal Group, September 2013 (co-author)
"Patents: 2012 in Review", presented at the 17th Annual Intellectual Property Law Year in Review, Law Society of Upper Canada, January 2013 (co-author)
"Patents: 2011 in Review", presented at the 16th Annual Intellectual Property Law Year in Review, Law Society of Upper Canada, January 2012 (co-author)