Henry Lue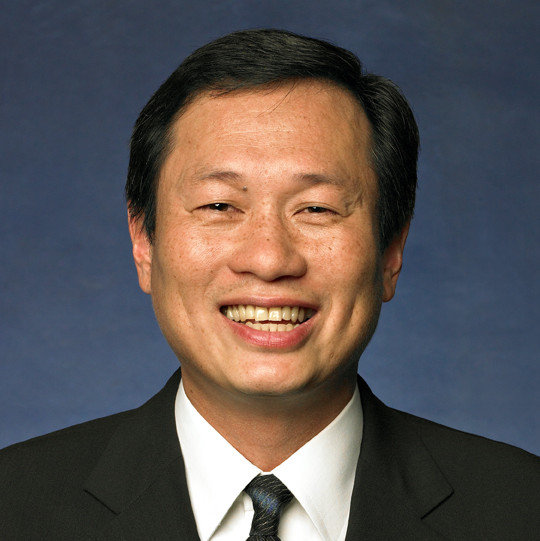 Henry is one of the leading trademark lawyers in Canada, and has practised exclusively in trademark agency and litigation for more than twenty-five years. His clients include multinationals and top Canadian trademark filers who own some of the most recognizable brands in North America and worldwide.
Henry provides strategic advice in trademark protection and enforcement, and assists companies in management of their global trademark portfolios. He has been counsel in the Federal and Ontario Courts, and before the Trademarks Opposition Board in a variety of intellectual property matters. He has also been counsel in the Supreme Court of Canada in cases concerning fundamental trademark law issues.
Henry has written articles and given talks on a variety of trademark topics, including trademark functionality, grey market and counterfeit goods, trademark infringement, trademark case law reviews, non-inherently distinctive marks, and fixing errors in the Trademarks Office. He has been recognized in the World Trademark Review's WTR 1000 Guide as a lawyer who is "extremely responsive, practical and commercially oriented, with a vast ken of trademark law at his disposal" and who "never takes the cookie-cutter approach". He is ranked in the top Gold Tier for the trademark prosecution and strategy category and the Silver Tier for the trademark enforcement and litigation category by World Trademark Review, and is rated by Martindale-Hubbell as Martindale-Hubbell Distinguished℠. He has also been recognized by Chambers Canada, Best Lawyers of Canada, International Who's Who of Trademark Lawyers and the Canadian Legal Lexpert Directory in the Intellectual Property category.
Representative work
Chartered Professional Accountants of Ontario v. American Institute of Certified Public Accountants, 2021 FC 35
Energizer Brands, LLC v. The Gillette Company, 2020 FCA 49
Ordre des Comptables Professionnels Agréés du Québec v American Institute of Certified Public Accountants, 2019 TMOB 83
Chartered Professional Accountants of Ontario v American Institute of Certified Public Accountants, 2019 TMOB 65
Certified General Accountants v. American Institute of Certified Public Accountants (CV-12-463641)
BMW Canada Inc. v. Nissan Canada Inc. (T-1395-05/A-3-07)
Kirkbi AG (Lego) v. Ritvik Holdings Inc. (Mega Bloks) (SCC File No. 29956)
Whirlpool Corporation v. Camco Inc. (SCC File No. 27208/A-630-97/T-2028-95)
Activities
Henry is a member of the International Trademark Association (INTA) and the Intellectual Property Institute of Canada (IPIC). Currently, he is Chair of the INTA Trademarks Office Practice Committee for Canada, a member of the Trademarks Office Director General's Advisory Committee and the Trademark Opposition Board Advisory Committee. He has been or is currently a member of a variety of committees devoted to trademark issues, such as INTA Enforcement, INTA Programs, INTA Related Rights, INTA Emerging Issues, INTA Trade Dress, INTA Non-Traditional Marks, CIPO-IPIC Trademark Practice Committee, IPIC Trademark Agents Review, and MARQUES Trademark Practices. He was also a trademark lecturer at the IPIC/McGill Summer Program for Intellectual Property.
Professional qualifications & education
Barrister and Solicitor, Ontario
Registered Trademark Agent, Canada
LL.B., Western University
B.Sc. (with Distinction), Physiology, University of Toronto
Selected publications
Canadian Marketing Handbook, Second Edition, Carswell (co-author)
"Canada's proposed Trademark 'No Use' provisions", HouseMARQUES, Issue 42, June 2014 (co-author)
"A big year for rights holders in Canada", World Trademark Review, June/July 2013 (co-author)
"Functional Design and Artistic Expression", INTA Design Protection Conference, Copenhagen, September 2012 (moderator)
"The Functional Boundary of Trademark Rights", IPO Annual Meeting, Los Angeles, September 2011
"Trademarks in the Sports & Entertainment World: the business of making money", INTA/ASIPI conference in Puerto Rico, March 2011 (moderator)